Matthew Sanscartier
Last year was a bit of a milestone for me. It was not a good milestone.
---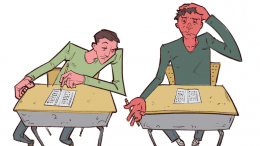 Academic dishonesty has been a recent point of focus for the Manitoban. In particular, the articles "Academic dishonesty on the rise" (Feb 10) and "The…
---
The University of Manitoba faculties of medicine, dentistry, and pharmacy may eventually combine into one in an effort to reduce the overall number of faculties….
---