Well folks, it's that time of year again and, this being the last issue of the season, we here at the Manitoban thought it might be a good idea to look forward, toward the future! The near future, the coming months, to be exact.
Although we may be on hiatus for a short while, gearing up for the start of another eventful publishing year, we will have left behind a handpicked, solid gold guide to help decipher the coming tides of spring and summer for you, our cherished readers.
Live Music
April 21, Joel Plaskett Emergency with Frank Turner (The Garrick)
April 23, Social Distortion (The Burton Cummings Theatre)
May 4, Great Lake Swimmers (West End Cultural Centre)
May 9, Ron Sexsmith (Westminster United Church)
May 14, The Black Keys with Arctic Monkeys (MTS Centre)
May 28, George Thorogood and the Destroyers (The Centennial Concert Hall)
May 31, Roger Waters (MTS Centre)
June 8, Henry Rollins (The Burton Cummings Theatre)
July 4-8, The 39th Annual Winnipeg Folk Festival
July 23, Beirut (The Burton Cummings Theatre)
July 24, Iron Maiden with Coheed and Cambria (MTS Centre)
Between Social Distortion in April and Henry Rollins in June the Burt will have some of the bigger names in punk rock history pass through in 2012. As far as the most anticipated event the venue has to offer: that may have to go to indie darling Beirut, who's recently released The Rip Tide cracked the U.S. Billboard's top 100 in 2011. The band is often described as indie rock meets Balkan folk, and frontman Zach Condon is slowly gaining recognition as a prolific composer in his own right.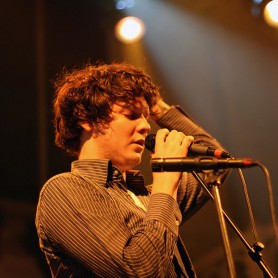 Coming Exhibits
American Chronicles: The Art of Norman Rockwell
– March 2 to May 20 (Winnipeg Art Gallery)
Sound + Vision: Crossroads
– April 14 to June 17 (Plug In ICA)
The Wind Men Are Coming by Irene Bindi & Aston Coles
– April 20 to May 25 (aceartinc.)
Necromancy: A Puppet Show by Asa Nodelman
– May 3 to May 15 (Cre8ery)
Stephen Hutchings: Landscapes for the End of Time
– May 10 to Aug. 5 (Winnipeg Art Gallery)
Inuit Prints: Japanese Inspiration
– May 12 to Aug. 26 (Winnipeg Art Gallery)
Fairy Tales, Monsters, and the Genetic Imagination
– June 15 to Sep. 2 (Winnipeg Art Gallery)
Road Movie by Public Studio, Elle Flanders & Tamira Sawatzky
– July 7 to Aug. 19 (Plug In ICA)
Organized by the Frist Center for Visual Arts in Nashville, Fairy Tales, Monsters, and the Genetic Imagination aims to symbolize life's mysteries, desires and fear by means of mutation — or at least creative genetic experimentation. Broken into three sections (The Fairy Tale, Monsters, and The Genetic Imagination), the exhibit includes approximately 60 works by contemporary artists from around the world.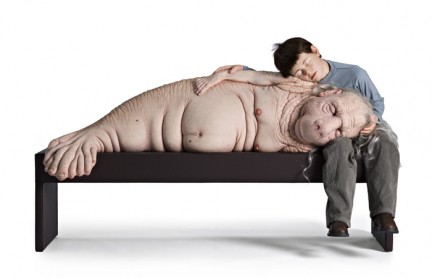 Festivals / Celebrations
Winnipeg Comedy Festival (April 5 to April 15)
Notable performers: Alan Thicke, Caroline Rhea, Harland Williams, Sean Cullen, Elvira Kurt, Kevin McDonald, Scott Thompson, Michael Winslow, Nikki Payne, Debra DiGiovanni and Big Daddy Tazz.
Winnipeg International Jazz Festival (June 14 to June 23)
Winnipeg Fringe Theatre Festival (July 18 to July 29)
Winnipeg Folk Festival (July 4 to July 8 )
Notable performers: Feist, Iron & Wine, Charles Bradley, Beth Orton , The Head and The Heart, Billy Bragg, Blitzen Trapper, Carolina Chocolate Drops, Junior Brown, Gilkyson, Elliot Brood, K'Naan, Bill Frisell, Steep Canyon Rangers, Gauthier, the Tedeschi Trucks Band, Todd Snider and DeVotchKa.
Winnipeg's Folk Fest appears primed and ready to celebrate the 100th anniversary of legendary singer/songwriter Woody Guthrie's birthday this year. Both through workshops and a special mainstage performance, festival artistic director Chris Frayer has made sure the seminal folk artist's work is celebrated in proper fashion. Jimmy LaFave, Mary Gauthier, Eliza Gilkyson and Ellis Paul are among the participating performers.
---